The Ellul Forum: An Overview
The New Journal System
In 2015 the Forum adopted a new system which provides a digitally-based online framework for submitting, editing and presenting all Forum articles.
Purpose and History
Founded in 1988, the Ellul Forum exists to bring together scholars and students who are interested in Jacques Ellul's life and work. The Forum's goal has always been to analyze and apply Jacques Ellul's thought to aspects of our technological civilization and to carry forward both his sociological and theological analyses in new directions. We consider Jacques Ellul one of the most insightful intellectuals of our era, but it is not our intention to treat his writings as a body of sacred literature to be endlessly dissected. The appropriate tribute to his work is to carry forward the spirit and agenda of Ellul's writings for the critical analysis of our technique-saturated civilization. Ellul invites and provokes us to think new thoughts and enact new ideas. To that end we invite you to join the conversation in The Ellul Forum. The original editors for the Ellul Forum were Darrell Fasching (1988-2000) and Cliff Christians (2000-2012).
Signing Up For Email Announcements
Registered members with the Ellul Forum site will automatically receive email announcements of new editions as they come out. If you would also like to get any general updates from the Society (which would include News and Events, conference information, announcements of new publications, and featured articles both in and beyond the Forum), please sign in your email at the footer of this page.
Submitting Articles for the Ellul Forum
Please consult the Ellul Forum site for all information regarding proposals, submission and guidelines for writing. Your article will be peer reviewed and evaluated for inclusion in a future edition of the Ellul Forum. Direct email inquiries can be directed to submit articles to forum@ellul.org.
Permission for Use
When using any material published in The Ellul Forum, please be sure to give clear and full credit to the author and to the publisher, IJES/Ellul Forum. Always include "© International Jacques Ellul Society. www.ellul.org"
The Forum Index
With over 400 articles in 55 volumes of the Ellul Forum, our goal is to eventually index this entire bank of articles according to date, author, title, and topic.
Commenting on Ellul Forum Articles
Comments and discussion over newly posted Ellul Forum articles can be done through the Ellul Forum site, provided that you are a registered viewer. As a true "forum" we welcome comment, critique, and opinion, including divergent and dissenting opinion on all of our posted essays, reviews, and discussion topics. The boundary conditions of this forum are that we will not post comments that are anonymous or pseudonymous (our authors reveal their identities – so too must those who enter the discussion), or that are manifestly ignorant, unfair, slanderous, cruel, or inane. In difficult cases our webmaster consults the editorial committee.
At the same time we would invite you to also submit Response Articles to recent articles as a way to enrich the dialogue aspect of the Forum.
---
Ellul Forum Editorial Oversight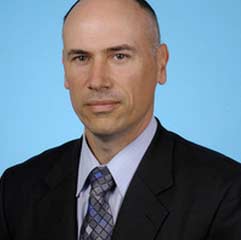 Jeffrey Shaw, Managing Editor
Jeffrey M. Shaw, with a PhD in Humanities from Salve Regina University, is an Associate Professor of Strategy and Policy at the Naval War College in Newport, RI. His books include Illusions of Freedom: Thomas Merton and Jacques Ellul on Technology and the Human Condition (Wipf and Stock). He is also co-editor of the forthcoming 3-volume Faith and Conflict: An Encyclopedia of Religion and War, and The Reformers on War, Peace, and Justice: A Survey. He was co-editor of the Potomac Institute of Policy Studies' 2013 thematic edition of the online journal Synesis entitled "Historical and Social Constructs of Technology: Contexts and Value for the Contemporary World." He has written numerous book chapters on the topic of war and technology.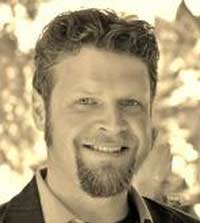 Jacob Van Vleet, Book & Media Review Editor
Jacob Van Vleet earned his PhD at the California Institute of Integral Studies in San Francisco. He also holds graduate degrees from the Dominican School of Philosophy & Theology and the Graduate Theological Union at UC Berkeley. Among other works, he is the author of Dialectical Theology and Jacques Ellul (Fortress Press). He teaches philosophy and religious studies at Diablo Valley College. He lives in Berkeley with his wife.
Ellul Forum Editorial Committee
The Ellul Forum Editorial Committee is appointed by the IJES Board of Directors. The Ellul Forum is a "refereed" online journal (though not a "blind refereed" publication because we are aware of the author's identity when a manuscript is reviewed and considered). Contact the Editorial Committee at Forum@ellul.org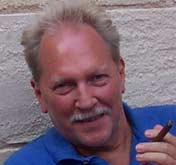 Gill
Goddard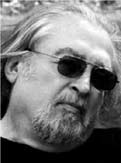 Lovekin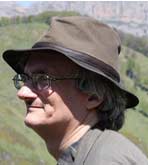 Roy

David W. Gill earned his PhD at the University of Southern California with a dissertation on The Word of God in the Ethics of Jacques Ellul, subsequently published as the first of his seven books on theological or business ethics. He spent a full sabbatical year (1984-85) and several summers in Bordeaux, meeting with Ellul and many Ellul scholars, family, and friends. He is currently Mockler-Phillips Professor of Workplace Theology & Business Ethics and Director of the Mockler Center at Gordon-Conwell Theological Seminary, Boston. He is the founding president of the International Jacques Ellul Society.
Andrew Goddard earned his PhD at Oxford University and is the author of Living the Word, Resisting the World: The Life and Thought of Jacques Ellul the definitive English language introduction to Ellul's life and thought. He served as a member of the Faculty of Theology in Oxford University from 1999 to 2008 and as Tutor in Christian Ethics at Trinity College, Bristol from 2008 to 2011. He is now Associate Director of the Kirby Laing Institute for Christian Ethics at Tyndale House, Cambridge.
David Lovekin earned his PhD at the University of Texas and is Emeritus Professor of Philosophy at Hastings College in Nebraska. He is the author of Technique, Discourse and Consciousness: An Introduction to the Philosophy of Jacques Ellul and co-editor of Essays in Humanity and Technology. He has published numerous essays on Ellul and Vico and problems in the Philosophy of Culture. His is currently engaged in translating and interpreting Ellul's work on art and aesthetics in the technological society.
Christian Roy earned his PhD at McGill University. He is an independent scholar of intellectual and cultural history, an art and cinema critic, and a translator from several European languages. A specialist of the French Personalist tradition (having for instance singled out its Bordeaux school around Bernard Charbonneau and Jacques Ellul as the cradle of political ecology), he has published his thesis and numerous articles on the subject, in addition to Traditional Festivals: A Multicultural Encyclopedia in 2 volumes (ABC-Clio 2005).