Ellul and the Bible – June 2018 in Vancouver
Posted on
The next IJES Conference is set for Regent College, Vancouver, British Columbia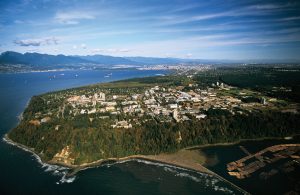 On June 28-30, 2018, we will reconvene for our bi-annual IJES Ellul conference on the beautiful campus of Regent College, situated just one mile from the coastline in the northwest tip of Vancouver, British Columbia (Canada).  Along with Wheaton College in Illinois, Regent also holds an archival collection of Ellul writings and articles.
6-Day Course on Ellul in Conjunction with the 3-Day Conference
Learn more about this summer course at Regent College: Jacques Ellul: Prophet in the Technological Wilderness.
This entry was posted in IJES News & Events and tagged Ellul. Bookmark the permalink.