2018 Ellul Course at Regent College
"Jacques Ellul: Prophet in the Technological Wilderness"
A 6-day course offered in conjunction with the 2018 Ellul Society Conference.
Regent College will be offering a course from June 25 to 30 titled "Jacques Ellul: Prophet in the Technological Wilderness," taught by David Gill and Jeffrey Greenman. The course includes attendance at the Jacques Ellul conference, and may be taken for credit or audit. Registration for the course will open February 28, 2018 through Regent College. If you would like to take the course, do not register for the conference online with the IJES Society. Once you are registered for the Regent College course, you will receive confirmation of your registration both in the course and the conference. For more details about the course, or to register, please visit rgnt.net/summer 
INDS 584: Jacques Ellul: Prophet in the Technological Wilderness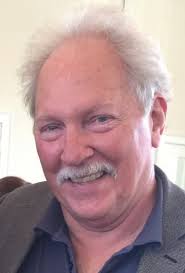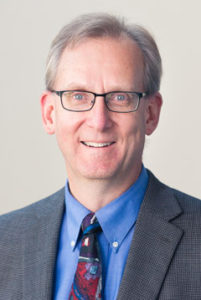 David Gill & Jeffrey Greenman
June 25 – 30, 2018
2 or 3 credit hours, or 2 audit hours
While the influence of French sociologist and lay theologian Jacques Ellul (1912-94) reached its peak in the 1970s and 1980s in North America, his sixty published books have, in the 21st century, been widely reprinted, and in several cases been translated for the first time. Both the International Jacques Ellul Society and the Association Internationale Jacques Ellul (founded in 2000) have led a renewed interest and enthusiasm for Ellul's works. On the one hand, his original and penetrating critique of technique and the technological society seem more urgent and incisive than ever. Jean-Luc Porquet's 2003 Jacques Ellul: L'homme qui avait presque tout prévu ("The man who foresaw almost everything") called the attention of France to this contemporary relevance of Ellul's work. The half of Ellul's works devoted to biblical studies and Christian ethics, in their turn, continue these days to be the subject of doctoral study and in-the-trenches application more than ever. Part One of this course will focus on Ellul's sociological analyses of technology, politics, communication, and ethics. Part Two will focus on his biblical studies and theology. Part Two of the course will coincide with the International Jacques Ellul Society's biennial conference on "Reading the Bible with Jacques Ellul: Inside and Outside the Community of Faith."
Class Outline
Part One: The Sociology of Jacques Ellul
Mon, June 25   1:00-4:00         Introduction: Biography & Bibliography
Tues, June 26  9:00-12:00       Technique & Technology
                           1:00-4:00        Politics & the State
Wed, June 27   9:00-12:00       Propaganda & Communications
                           1:00-4:00        Ethics & Social Change
Part Two: The Biblical Theology of Jacques Ellul
Thur, June 28  2:00-5:00         Biblical Studies & Hermeneutics (conference)
Fri,    June 29   9:00-12:00       Biblical Books (conference papers on selected books, e.g., Ecclesiastes, Revelation, Romans, Genesis)
                           1:00-4:00        Biblical Topics (conference papers on selected topics, e.g., City, Money, Prayer, Work)
Sat,  June 30    9:00-12:00       Implications & Applications (conference)
                           1:00-4:00        Closing Seminar for Credit Students
Assignments 
All credit students will be required to read a substantial amount of Ellul's writings, with some options based on their interests.  No exams but book reviews and essay/research papers TBA.
For more details about the course, or to register, please visit rgnt.net/summer 
To correspond about the course, contact: summer@regent-college.edu
Registration starts March 1, 2018