Du Zhenjun – Tower of Babel
Our first featured artist on the IJES website is Du Zhenjun with his Tower of Babel photomontage series from 2010.
To view additional photomantage artworks, you can go straight to his main website.
Further below is a video about this work with Babel themes.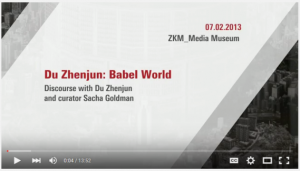 Video: Babel World on Youtube