IJES Membership and Donations
Membership Dues & Donations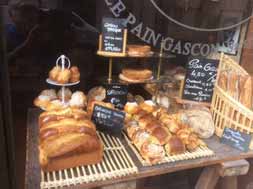 The IJES is an organization that fully relies on annual dues and donations from its members worldwide. IJES income is primarily designated to fund the translation and publication of Ellul works (both primary and secondary), host bi-enniel conferences, maintain this website, produce the Ellul Forum journal, and provide a stipend for an executive director.
The IJES is a 501(c)3 non-profit corporation. All donations are tax-deductible for U.S. taxpayers.
Annual membership dues, based on the calendar year, are $40 USD (Sustaining Member – $100/year), and $80 USD for libraries.  As of January 1, 2019, we raised the membership due in order to revive the IJES tradition of mailing out bound copies of the Ellul Forum. Benefits to membership include:
Receiving two issues of the Ellul Forum per year
Discounts on conference registration fees
Period announcements of discounts on new books
Participation in a diverse, interesting and friendly community of Ellulians worldwide
Members can also indicate a preference to receive the Ellul Forum as a PDF document via email. This preference can be noted in one's member account.
To become a member or renew membership, enter your information here:  Join or Renew IJES Membership
If your address changes, please update it when you renew your membership.
You may also make a donation through these options:
Make your payment electronically to pay@ellul.org at www.paypal.com (Paypal will convert foreign currencies to U.S. dollars).
Make a wire transfer. First contact Ken Morris at kmorris@krmlawoffice.com
Send a check or money order (e.g., an international postal money order, drawn in U.S. dollars) to:
         Law Office of Ken Morris (Attn: IJES)
         1285 Yellow Pine Ave
         Boulder CO 80304, USA
Be sure to note the purpose or designation of your payment.
Thank you for your support!