IJES Membership and Donations
Membership Dues & Donations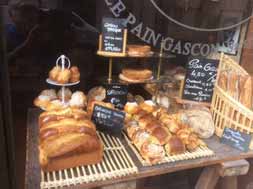 The IJES is an all-volunteer organization, with expenses covered by voluntary dues-paying members around the world and by charitable donations. Our materials are made freely available on the web, and we welcome and encourage all who are able to provide financial support. The IJES income is primarily to fund the translation and publication of Ellul's works.
The IJES is a 501(c)3 non-profit corporation (pending reinstatement in fall 2018). All donations are tax-deductible for U.S. taxpayers.
Annual membership dues are $20 USD (Sustaining Member – $100/year).  To become a member, or to make a donation, please use one of the methods below, being sure to indicate the purpose of your payment (membership, donation, etc.):
You may also:
Make your payment electronically to pay@ellul.org at www.paypal.com (Paypal will convert foreign currencies to U.S. dollars).
Send a check or money order (e.g., an international postal money order, drawn in U.S. dollars) to:
         Law Office of Ken Morris (Attn: IJES)
         1285 Yellow Pine Ave
         Boulder CO 80304, USA
Be sure to note the purpose or designation of your payment.