IJES Conferences
2018 Ellul Conference in Vancouver, Canada
"Jacques Ellul and the Bible: A Cross-Disciplinary Exploration"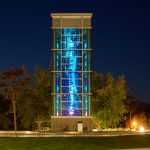 The next IJES Conference is set for Regent College.  On June 28-30, 2018, we will reconvene for our bi-annual IJES Ellul conference on the beautiful campus of Regent College, situated just one mile from the coastline in the northwest tip of Vancouver, British Columbia. For jazz fans, these dates overlap the Vancouver International Jazz Festival.  Contact Coastal Jazz for more information.
Registration fee will be $120 ($60 students/unemployed). See below for late fee policy.
We have 25 presenters lined up. Browse our IJES Conference Program 2018

.

Our Thursday evening banquet speaker will be Walter Brueggemann. To view or print a 2-page Conference Program schedule: IJES Conf Program 2 page
Information for public transportation from the airport. Also parking and taxis.
Information for lodging within walking distance.
"Jacques Ellul: Prophet in the Technological Wilderness"
taught by David Gill & Jeffrey Greenman
Jacques Ellul is best known as one of the premier voices of the 20th century analyzing the emergence, characteristics, and challenges of the "technological society" — the growing and seemingly irresistible dominance of technological tools, processes, and values over the whole of life and the whole of the world.  But the Bordeaux sociologist simultaneously produced almost as many works of biblical study and reflection as he did regarding works of sociology.  In these studies Ellul delivered brilliantly creative insights as well as provocative challenges to traditional theology.  All serious students of Ellul, whether part of faith communities like Ellul (in the French Reformed Church) or not (like his colleague and best friend Bernard Charbonneau), have found interaction with his theological writings an essential complement to the study of his great sociological works.  This conference will seek a multi-perspectival hearing of Scripture stimulated by Ellul's works.

To access a program with all of our speakers and their presentation topics:  IJES Conference Program 2018
Regular Registration Fee: $120  
       (plus $30 late fee after May 31, 2018)
Student / Unemployed Registration Fee: $60
      (plus $15 late fee after May 31, 2018)
No refunds after May 31.
For general information about the conference, contact Ted Lewis at
ellulsociety@gmail.com
________________________________________________________
Past Conferences
2016 Berkeley, California
"Politics without Illusion, Revolution without Violence: Reviewing the Contributions of Jacques Ellul"
2014 Ottawa, Ontario
"Communicating Humanly in an Age of Technology and Spin" (with a special focus on propaganda)
2012 Wheaton, Illinois
"Prophet in the Technological Wilderness: A Centenary Celebration & Critical Review of Jacques Ellul (1912 – 1994)"
---