IJES Conferences
"Ellul and Charbonneau on Ethics in an
Age of Ecological Challenge"
Ellul Society Conference, Strasbourg, France, June 30 – July 2, 2021
Also…online remote participation.
In partnership with our French sister society, the Association Internationale Jacques Ellul, the IJES will be sponsoring its first European conference at the University of Strasbourg on June 30 – July 2, 2021 (Thursday through Saturday).  We are very excited that this year's conference theme is widening its scope by including presentations on Bernard Charbonneau. This will also be a blended conference in French and English languages.
Certainly the pandemic has impacted all life and planning. While we hope to have an in-person gathering in Strasbourg (which will be fully confirmed or cancelled by May 1), we are planning on having online conference presence through posted papers, video recorded keynotes, and zoom response discussions of presentations.  This will allow for wider conference participation, and registration for remote attenders will be half price ($60 regular; $30 student). 
Également participation à la conférence en ligne à moitié prix.
     
For more information, ellulsociety@gmail.com
CONFERENCE THEME DESCRIPTION: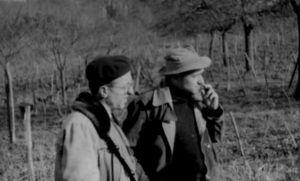 Twenty-five years after their death, Jacques Ellul (1912-1994) and Bernard Charbonneau (1910-1996) still have something to say to us—perhaps today more than ever. The challenges raised by the swell of technique and ecological devastation demand both a rigorous analytical framework and resolute ethical engagement. Such are the intellectual, symbolic, and practical resources which our two friends bequeathed to us: think globally, act locally, elucidate the declensions and effects of the "great molting," and incite a presence in the world which testifies to freedom and hope through non-power. This conference proposes to probe the depths of the heritage of Ellul and Charbonneau, in their sympathies and their differences, to better understand our present and to promote a liberated engagement able to confront the ethical challenges which define our times.
Un quart de siècle après leur mort, Jacques Ellul (1912-1994) et Bernard Charbonneau (1910-1996) ont encore quelque chose à nous dire, et peut-être plus que jamais. Les défis posés par le déferlement technique et par les dévastations écologiques exigent une grille d'analyse rigoureuse et un engagement éthique résolu. Telles sont les ressources intellectuelles, symboliques et pratiques, que nous lèguent les deux amis : penser globalement, agir localement, élucider les déclinaisons et les effets de la "grande mue", et impulser une présence au monde qui témoigne de la liberté et de l'espérance par la non-puissance. Ce Colloque se propose de mesurer la profondeur de l'héritage de Jacques Ellul et de Bernard Charbonneau, dans leurs affinités et dans leurs écarts, afin de mieux comprendre notre présent et de promouvoir un engagement dégagé à la hauteur des enjeux éthiques qui sont aujourd'hui les nôtres.
If you have a proposal for a paper,
all correspondence in either english or français can be sent to 
Post-Conference Opportunities
For our 2020 conference we made provision for some folks to visit Ellul sites at Bordeaux with Jerome Ellul after our time n Strasbourg. If you have interest in this for 2021, please contact us at ellulsociety@gmail.com
Also,  2020 had a planned Summer Camp / Camp d'été   Lhers in the Pyrenees with Daniel Cerezuelle and Ted Lewis, replicating camping trips for young adults led by Ellul and Charbonneau in the 1950s. If this is of interest to you, contact us at ellulsociety@gmail.com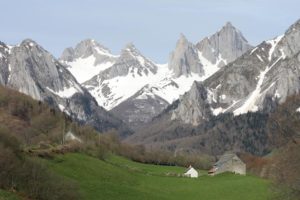 Tentative Conference Schedule
Wednesday  June 30
9:00 to 11:00  IJES and AIJE leadership meeting
11:00 to 1:00  Conference registration and check-in
1:00 to 5:00  First sessions
6:00 to 8:00  Documentary film on Ellul
Thursday  July 1
8:30 to 12:00  Morning sessions
12:00 to 2:00  Lunch time
2:00 to 4:30  Afternoon sessions
5:30 to 8:00  Banquet at St. Thomas Centre (covered by registration fee)
Friday July 2
8:30 to 12:00  Morning Sessions
12:00 to 1:30  Lunch time
1:30 to 4:30   Closing sessions
6:00 to 8:00  Post-conference party at St. Thomas Centre
Saturday  July 3  (optional post-conference event)
9:00 to 11:00  Reflection time:  "Freedom and Action"
Strasbourg Lodging  (will still apply for 2021)
Most of the conference sessions will be held at the University of Strasbourg. Lodging for about 70 people at the St. Thomas Centre has been reserved and pre-paid by IJES. This site is about a 30 minute walk to the campus and buses are also available. (See map.) Some events, including the Friday evening banquet will be held at the St. Thomas Centre. There are both single and double rooms, though the latter are more limited.
To reserve a room at the St. Thomas Centre, please see detailed pricing information on our Conference Registration Site under "Lodging." Instructions for payment are posted there. Other lodging options will also be posted on that page.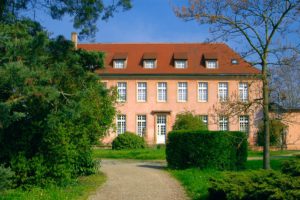 ______________________________________________
Past Conferences
2018 Vancouver, Canada
"Jacques Ellul and the Bible: A Cross-Disciplinary Exploration"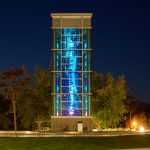 On June 28-30, 2018, IJES members and associates convened for its biennial IJES Ellul conference on the beautiful campus of Regent College, situated just one mile from the coastline in the northwest tip of Vancouver, British Columbia. We had 25 presenters in total, and a paper by Walter Brueggemann was read at the Banquet by his son John.
Jacques Ellul is best known as one of the premier voices of the 20th century analyzing the emergence, characteristics, and challenges of the "technological society" — the growing and seemingly irresistible dominance of technological tools, processes, and values over the whole of life and the whole of the world.  But the Bordeaux sociologist simultaneously produced almost as many works of biblical study and reflection as he did regarding works of sociology.  In these studies Ellul delivered brilliantly creative insights as well as provocative challenges to traditional theology.  All serious students of Ellul, whether part of faith communities like Ellul (in the French Reformed Church) or not (like his colleague and best friend Bernard Charbonneau), have found interaction with his theological writings an essential complement to the study of his great sociological works.  This conference will seek a multi-perspectival hearing of Scripture stimulated by Ellul's works.
_________________
2016 Berkeley, California
"Politics without Illusion, Revolution without Violence: Reviewing the Contributions of Jacques Ellul"
2014 Ottawa, Ontario
"Communicating Humanly in an Age of Technology and Spin" (with a special focus on propaganda)
2012 Wheaton, Illinois
"Prophet in the Technological Wilderness: A Centenary Celebration & Critical Review of Jacques Ellul (1912 – 1994)"
---